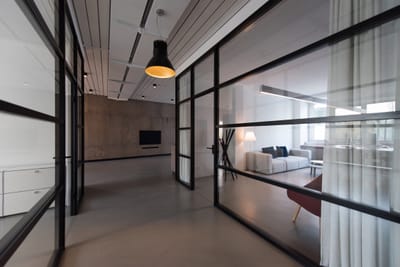 Borehole Drilling in Thohoyandou: MVS Drilling Solutions Contact: 072 538 2153. We are one of the Limpopo leading water borehole drilling companies in Venda, Thohoyandou Servicing across Venda areas and up to Giyani. With over 20 years of experience, we have drilled uncountable water boreholes and wells and have installed thousands of electric and solar borehole pumps in Thohoyandou and surrounding area, building an excellent reputation for providing reliable, trouble-free water supplies.
Our borehole drilling and engineering experience and expertise composed with the collection of the best quality borehole equipment and non-corrosive borehole materials goes a long way to ensuring trouble free borehole service for the lifetime of the borehole and keeps borehole maintenance costs down. Different from other borehole drilling companies in Thohoyandou, we prefer to supply a full service, which includes not just the borehole drilling Thohoyandou, but also submersible pump, pressure vessel, storage tanks etc., depending on your individual requirements.
As water turn out to be a most valuable commodity in Thohoyandou area and with prices increasing all the time, there has never been a better time to have your own water borehole installation in Thohoyandou. The returns are significant, apart from the convenience of having an unlimited supply of water at a constant pressure, set to your own requirements; many of our installations have paid for themselves in a short period of time and will continue to save money for many years to come!
Borehole for your business
Some of our larger water customers save thousands of rands annually by not having to pay for their commercial water usage; at the same time, they have gained a significant asset that adds value and salebility to their property. Borehole Drilling Thohoyandou having a ground water borehole drilled at your own property in Thohoyandou Venda is an asset that adds to the value of your home and business especially (ground water borehole drilling) It is becoming one of the key specifications of property developers in rural areas and towns alike.
MVS Drilling Solutions are transparent about pricing and costs, with no nasty surprises along the way! The cost of borehole drilling depends on many different factors, so contact us NOW for FREE Borehole Advice and to arrange a NO COMMITMENT site visit to discuss the possibility of your own borehole.
Borehole Surveying Thohoyandou, Venda
We also provide Boreholes or Underground Water Surveys, Divining & Dowsing for Water, we are the specialists in Water Surveying and Divining Solutions. From initial Site Investigation to Fresh Water in the tap
Borehole Drilling Thohoyandou, Venda Limpopo
Borehole Drilling Service Areas
NGALAVHANI
GALAVHANI
HA-MABILA
MULODI
GOGOGO
GUNDANI
LUKAU
LUHENI
MAFUKANI
TSHIBVUMO
THISHAMULUMBWI
GUMELA
SHAKADZA
TSHIXWADZA
PILE
MAVHODE
SHAKADZA
TSHANDAMA
MUTSHAVHAWE
RAMBUDA
MAVHUWA
FOLOVHODWE
GUMELA
MATAVHELA
GUNDA
RAMBUDA
TSHAPHASHA
TSHILAMBA
THENGWE
THONDONI
BENDE MUTALE
LAMVI
HAMAKUYA
MUKOMAWABANE
GUYUNI
LAMVI
KHAVHAMBE
MUTELE
KHAVHAMBE
MAKUNYA
LAMVI
MAVUNDE
TSWERA
MUHUYU
MAHUNGUHWI
TSHILAPFENE
TSHILUNGWI
TSHIDZIVHE
MUHUYU
MATANGARI
GOMBANI
MADZINGANDEVHE
MAPATE
DUTHUNI
MADZINGANDEVHE
MANAMANI
DZWERANI
MAKUMBANE
DZINDI
LWAMONDO
MAKUMBANE
SHAYANDIMA
MADZINGANDEVHE
MAPATEMANGAYA
VUVHA
TSWERA
TSHAPHASHA
MAKAVHINI
MAKULENI
MUILADI
MAKULENI
GOMBANI
MADZINGANDEVHE
MULANGAPHUMA
TSHAKHUMA
REMBANDER
MASHAMBA
DZANANWA
SOUTPANSBERG
TSHIFULANANI
DZANANWA
LWAMONDO
REMBANDER
TSHISWISWINI
MAVHULANI
TSHINO
HA-DAVHANA
NGWEKHULU
MALONGA
MABIDI
TSHIVHAZWAULU
TSHIVHULANI
SCHIEL FARM
MUZIAFERA
TSHITUNGULWANE
MAVHULANI
SUNDANI
MUZIAFERA
VUWANI
TSHIVHAZWAULU
HA-SUNDANI
TSHIVHULANI
MALONGA
TSHIVHANGANI
KA-MAJOSI
TSHIKWARANI A
TSHIRANDO
MATSILA
MUZIAFERA
MATSILA
SHAYANDIMA
DUTHUNI
VUWANI
SOUTPANSBERG
DELOOP
TSHIKWARANI A
TSHIRANDO
KA-MAJOSI
VYEBOOM D
HLANGANANI
MUKHORO
MISEVHE
DOLI
VYEBOOM D
TSHIVHADE
TSHAKHUMA
REMBANDER
LWAMONDO
TSHAKHUMA
TSHIHENI
TSHIKOMBANI
MAKULENI
TSHITHUTHUNI
TSHIKOMBANI
TATE VONDO
THONONDA
TSHIKOMBANI
MAKULENI
NWALWI
MANDALA
FONDWE
DZINGAHE
MAUNGANI
GONDENI
VHUFULI
VONDWE
TSHIVHASE
TSHIPAKO
TSHIDZINI
TSHIDIMBINI
TAKALANI
MUKULA
TSHIVHILWI
KHUBVI
MAKONDE
TSHIDIMBINI
MULEDANE
MAKOVHA
DUMASI
TSHISELE
THOHOYANDOU
THUSALUSHAKA
HA-MASHAWANE
MURAGA
TSHIFUDI
MANGONDI
THOHOYANDOU M
MANGONDI
HA-SIKHANUKHA
MAUNGANI
MPHEGO
THUSALUSHAKA
PHUGENI
TSWINGA
GONDENI
MALAMAGWA
MAUNGANI
HA-MATSIKA
STERKSTROOM
TSHILAPFENE
GOULDVILLE
MAKHUVHA
PHIPHIDI
NGUDZA
TSHADZUME
MARADZE
NGUDZA
GOULDVILLE
VHUFULI
TSHILAPFENE
LUNUNGWI
MUKUMBANI
TSHADZUME
MAUNGANI
STERKSTROOM
TSHIVHAZWAULU
DZINGAHE
MPHAPHULI
NGOVHELA
SIBASA
NGWENANI
PHIPHIDI
TSHIFIFI
PHUGENI
MANGONDI
DIDIDI
THUSALUSHAKA
MURAGA
DUMASI
MULEDANE
MAKONDE
TSHIDZINI
MUKULA
MATANGARI
TSHIVHILWI
TSHIDIMBINI
MADEVHELE
PHIPHIDI